ENJOY ALL THAT PANAMA HAS TO OFFER AT ASI CONVENTION, AUGUST 16-19, 2017


https://www.pinterest.com/riuhotels/panama-panam%C3%A1/







STAY AT RIU HOTEL PANAMA WITH ASI FOR USD 55 PER PERSON, DOUBLE OCCUPANCY


https://www.youtube.com/watch?v=IooZCdLOJCw&feature=youtu.be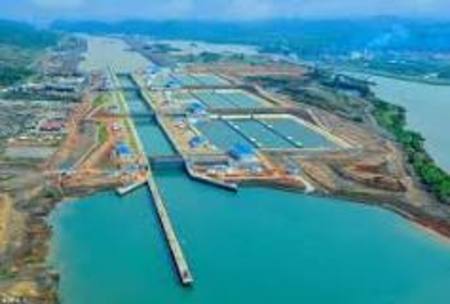 ASI-IAD 2017 CONVENTION TO BE HELD IN PANAMA
The 2017 ASI IAD Convention will be held in Panama City August 16th- 19th. This was announced at the first meeting of the new ASI-IAD Board which was held in Miami, Florida on December 1st, 2016.

Plans are underway to make this a grand and exciting event as both the Adventist Legal Practicioners and Helath Professionals will be joining the ASi members form around the region for this event. One of the main focus of the Convention will be on Health and Wellness, with many events centered around this.

Details of the event will be posted soon on this site and registration will be also open on this site.













Rolando Garcia Elected President of ASI Interamerica Division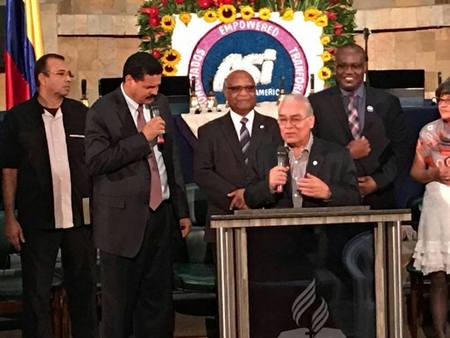 The Guatemalan Entrepreneur Rolando Garcia was elected President of ASI Interamerica Division. This occurred during the business session of the ASi IAD Convention being held in Medellin Colombia, August 17-20, 2016.

Mr. Garcia previously served as Vice-President of ASI IAD. The outgoing President is Dr. Marston Thomas who served from 2011 to present, during which time the organization experience tremendous growth and advancement.


President Garcia has been very active in ASI for many years and has spear-headed many successful projects over the years. He was greeted and congratulated by the officers and members of ASI and also by Pastor Al Powell, Youth Director for the Inter America Division of Seventh-day Adventist.




ASI Opens Convention in Medellin Colombia ____________________________________
August 18, 2016 | Medellin, Colombia | Libna Stevens/IAD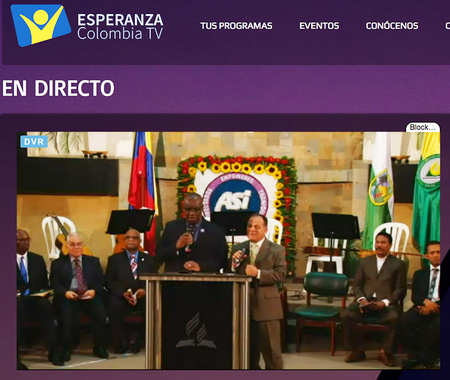 Inter-America's 15th Annual Adventist-laymen's Services and Industries (ASi) Convention opened last night encouraging its Adventist professionals, business owners and today's generation of creative professionals in the church move forward with the mission of the church.
Hundreds gathered at Colombia's Adventist University in Medellin, during the opening ceremony, which was streamed live online, and included government officials, church leaders and guest speakers, to set the tone of the four-day event.
"We want you to be 'Connected, Empowered and Transformed' as our theme says so that we can all be able to do greater work for God and those around us," said Dr. Marston Thomas, president of ASi Inter-America.
Thomas reported that ASi members across the Inter-American Division (IAD) have been busy in their localities engaged in the world church's Total Member Involvement initiative and IAD's Lord Transform Me projects.
"Many ASi-ers have conducted seminars, evangelistic campaigns and bible studies that have added many to the church," said Thomas. "We must commend those who have extended help to various communities, health projects and facilities to take care of the sick, feeding thousands and providing homes for the homeless."
Congresswoman from the Antioquía Department Ana Cristina Moreno Palacios welcomed the church and its ASi event to the city of Medellin. Moreno praised the visible work of the church in Medellin with 2.2 million people and included the 6.3 million people in the Antioquía Department.
"We acknowledge the work that the Adventist Church, its business owners, lawyers, institutions does for society," said Moreno. "Your institutions to defend liberties, to educate professionals with an emphasis on service, your church's healthy lifestyle, humanitarian and social work for the less fortunate, your work in strengthening families as the base of society in your communities, is very much appreciated."
Keynote speaker Dr. Conrad Duncan, vice president for administration for the church in the Florida Conference, highlighted the need for Adventist professionals to be connected by the only source of power found in God's Holy Spirit.
"We need to all be connected with Jesus Christ, work together connected with the church of God and its mission, and connected with those who are lost," Duncan said.
"It is not possible to be connected with God and overlook the church of God," said Duncan. "God is still leading His church and we should be connected with the church of God to ensure the mission get carried out in reaching the lost and prepare them for the soon coming of Christ."
Participants at this year's convention will get the opportunity to network, sit in on professional development and business management seminars, strengthen on-going projects and new projects to benefit the community.
The convention will also see Adventist lawyers join the event and take part in a forum to highlight, discuss and formulate solutions to contemporary issues and challenges affecting the Adventist Church today.
Dr. Thomas reported that during the convention, a new ASi President would be elected as well as a new board instated.
For more on Inter-America's ASi Convention, visit us at interamerica.org






---------------------------------------------------------------------------------------------------------------------------------------

ASI/Lawyers Convention Aug 17-20, 2016 Medellin Colombia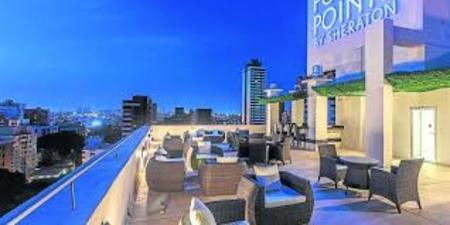 The ASI/Lawyers Convention to be held in Medellin, Columbia, August 17-20, 2016 promises to be an historic event as Adventist Legal Professionals along with Adventist Business and Professional leaders convene jointly.


AIRPORT: Jose Marie Cordova. (MDE).

TRAVEL DATES: The opening ceremony begins at 5:30 pm on Wednesday 17th August and the convention ends on Sabbath 20th at about 6:30pm, so plan travel accordingly.[Board members should plan to arrive on Tuesday 16th for a meeting at 6:00pm]
HOTEL: Hotel Four Point by Sheraton
Cra 43C #6 Sur 100, Medellín,
Antioquia, Colombia
Phone: +57 4 3197400
Hotel Poblado Plaza.
Av. El Poblado, Medellín,
Antioquia, Colombia
Phone:+57 4 2685555
ROOM RATES PER NIGHT (both hotels):
Type of room Per person
Single US100.00
Double 75.00
These rates include Accommodation, Breakfast, Transport: airport – hotel – airport
and transport: hotel -UNAC – hotel (for the 4 days)
AGENT: Our agent in Medellin is Ricardo Iglesias ricardo@gratitour.com
He will make bookings for the hotel and transportation. Send him an email with the type of room required and the number of nights. If you book directly with the hotel the rates will not be the same.
MEALS: Lunch and dinner will be served at UNAC and the total daily cost is approximately
US$ 10.
REGISTRATION FEE: US$100 payable at the convention.
VISA: There are a number of countries that require a visa for entry into Colombia.
Please check your country's requirements.
PARADE OF NATIONS: National dress and flags should be brought for the Parade of the Nations at the opening ceremony.
SEMINARS include:
• Adventists in Public Service
• Why should the Church maintain relations with State legislators, the OAS and UN.
• On being an Adventist lawyer: it's all about associations
• Dealing with Sabbath Conflicts in the Workplace
• Adventists & Inter-Faith Relations
• Success through Sound Stewardship Practices
• Lord Transform Me
• Same sex Marriage, Transgender Issues & The Church
• How Can the Adventist Lawyer help the Church
• Your Business - A tool for Evangelism
• I want to live healthy
• Balancing Life and Business
• Retirement & Succession Planning
• The Method That God Blesses
• Witnessing at the workplace
• Principles of Business for times of economic hardship
• Total Member Involvement in Church Building

Medellín (Spanish pronunciation: [meðeˈʝin]), officially the Municipality of Medellín (Spanish: Municipio de Medellín), is the second-largest city in Colombia and the capital of the department of Antioquia. It is located in the Aburrá Valley, a central region of the Andes Mountains in South America. According to the National Administrative Department of Statistics, the city has an estimated population of 2.44 million as of 2014.[1] With its surrounding area that includes nine other cities, the metropolitan area of Medellín is the second-largest urban agglomeration in Colombia in terms of population and economy, with more than 3.5 million people.